SCHEDLUE A SERVICE CALL VIA OUR ONLINE FORM
Universal Pool & Spa offers the following services to our clients:
Leak Detection
While fresh water is a bountiful resource these days, it certainly isn't cheap. If your pool is loosing water, and you can't tell where all those gallons are going, call Universal. Our trained technicians will locate your leak, and make recommendations for its repair. Lost water means lost chemicals and lost dollars. Stop your money and sanity from leaking away with your water. Universal can help!
Underwater Leak Repair
It doesn't happen often, but when a leak occurs in or around a drain or floor return line, they can be very costly to repair. Most companies will drian the pool in an attempt to repair the leak, and this can mean hundreds of dollars in lost water (and the chemicals in that water) getting pumped out nto the street and down the storm gutter. Our technicians can utilize SCUBA equipment in many instances, and make the repair without need of draining.
Main Drain Cover Replacement

A missing or damaged drain cover is a deadly entrapment issue simply waiting to happen. Our trained crews can replace damaged or missing covers without draining your pool, saving you time and money. If you have an older pool, you may want to consider replacing working drain covers with new and improved anti-vortex and anti-entrapment covers. Universal carries retrofit covers that comply with the Virginia Graham Baker Act of 2008.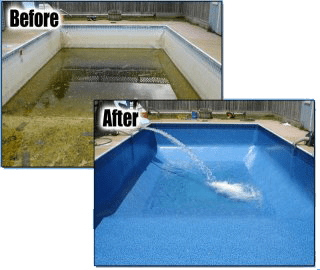 Vinyl Liner Replacement
Professionaly installed vinyl liners are the life blood of your standard liner pool. They require detailed measurements, exacting tolerances, and a professional hand to avoid wrinkles and deformities. Universal is the area's expert when it comes to removing and replacing your vinyl liner. If you are simply looking to revamp an old pool, or reinvent a serious liner collapse, we can do it all! We can even provide you with new coping and stairs. Let the professionals take the hard part out of pool ownership.

Skimmer Replacement
Perhaps the greatest contributor to lost water and inefficient circulation, the cracked skimmer is a nightmare. Universal can often replace a skimmer with minimal impact to your pool deck surface, and in some cases we can retrofit a new skimmer into the cavity of an old one.
Heater Repair & Replacement
You wouldn't run your home's heater in the middle of winter with the windows wide open, would you? An inefficient, undersized, or broken heater can cause the same sort of problems for the homeowner. Let Universal show you the next generation of fuel efficient, eco-friendly, and most importantly wallet-friendly heaters from Hayward Industries. If you have a modern heater that simply isn't giving you the results you have come to expect, you might need a repair or tune-up. Universal can get the temperture rising on most heater brands and models.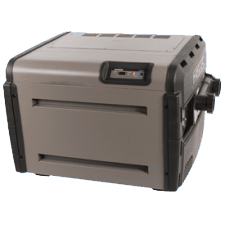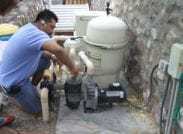 Equipment Repair
Universal can repair any make or model of pool filter, pump, chlorinator, salt water system, infloor cleaning system, and controller. We also repair and replace lights, fibre optic systems, If its on a pool, we can fix it. If we can't fix it… its obsolete and should be replaced.
Equipment Replacement
We continue to be surprised at how often we're the only company that talks to its customers about the need for new pool equipment and at how happy customers are when they do upgrade. If we think your equipment needs replacing, we'll tell you. As with everything we do, whether you chose to replace it is your decision. Why bother? A new filter can mean cleaner, clearer water which translates into a more beautiful pool and less maintenance. A new pump can save electricity and improve water flow, which can reduce the chances of bacteria or water chemistry problems.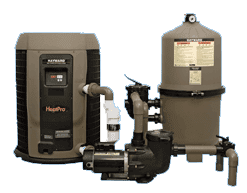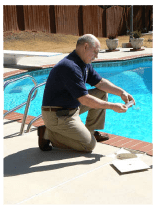 Swimming Pool Inspections
Are you selling your home, or perhaps buying a home with a swimming pool? A savy home buyer will often require a pool inspection prior to signing on that dotted line. Let Universal Pool & Spa take the worry out of purchasing a pool by performing a thorough inspection of the pool and surrounding environs. We will inspect the pool equipment, structure, tile & coping, finish (or liner) and offer a detailed report on our findings. We can also make recommendations for necessary repairs, and provide a quote to you and the home seller. Home inspectors simply inspect homes, let the pool experts inspect your pool. We work with many Realtors in the Baltimore Metropolitan area and can provide references for past inspections.
Underwater Lights
Universal offers a variety of Underwater Pool and Spa Lights. Change the ambiance of your pool or spa with the LED color changing lights or update your existing light with new LED white light, these new lights can be retrofitted into your existing light niche. For newly constructed pools and spas we offer a various option for color changing lights or white lights.
Safety Covers
Universal offers three different manufactures safety covers; Anchor Safety Covers, Loop-Loc Safety Covers, and GLI Safety Covers. These covers are custom made using exact measurements of your pool to provide you with the best fitting cover. These covers are securely anchored to your pool decking and tightened to provide water safety.

This is just a small sampling of the services we provide.
IF YOUR POOL NEEDS IT, UNIVERSAL CAN PROVIDE IT!
Need your pool opened, closed, or serviced? Let's Talk Now!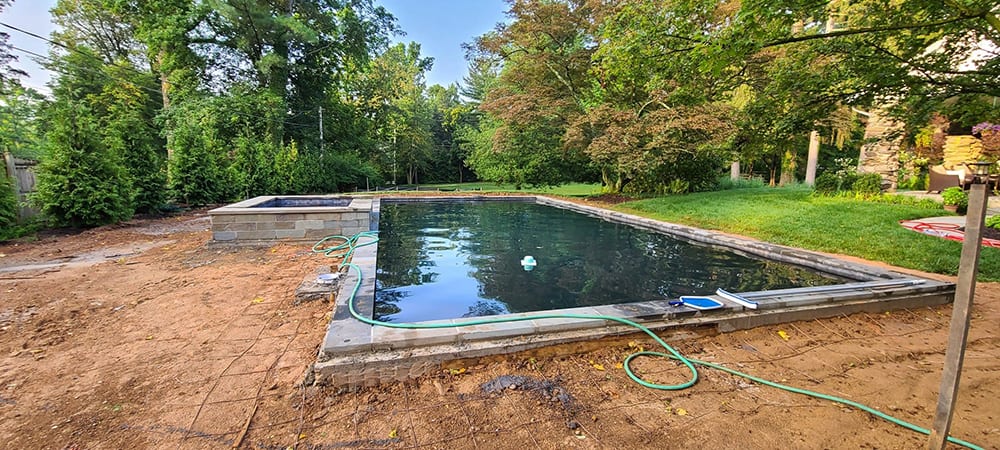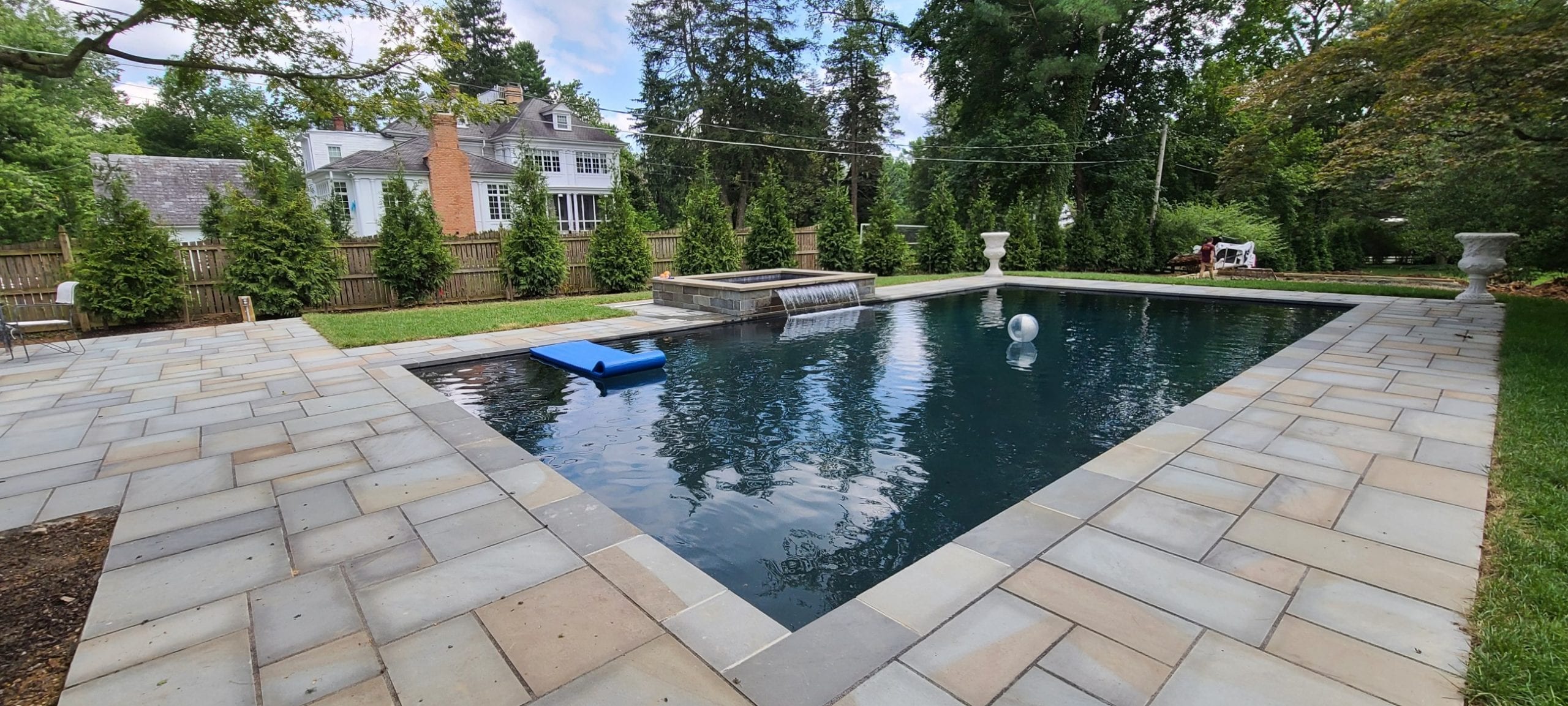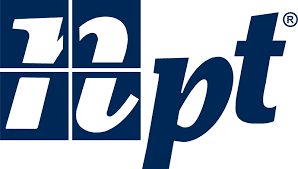 View photos of our most recent projects!
We Know Swimming Pools
From Pool design and construction to maintenance, we do everything pools!
Let's Talk Today
Contact Us today about your backyard project!